Friday Starry Nights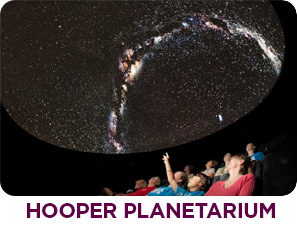 Attention Members: If you are unable to attend a show for which you have reserved tickets, please email Kelli Cox at kycox@greenville.k12.sc.us.
---
6:00pm Feature Show:  Magic Tree House: Space Mission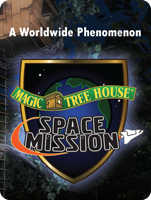 Friday Nights 6:00pm
Travel with the brother-sister duo, Jack and Annie, in their Magic Tree House as they discover a note that asks them to answer a series of six questions about space. With the help of the astronomer, the Internet, an astronaut, books and the writer of the mysterious note, Jack and Annie are taken on a wondrous journey of adventure and learning.
Recommended for age 4 and above.








---
8:00pm Feature Show: Black Holes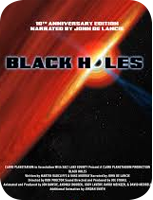 Friday Nights 8:00pm
Black Holes takes you on a fully immersive journey through one of the most mystifying, awe-inspiring phenomena in the universe: a black hole.
Where do they come from? Where do they go? How do we find them? Is there one on Earth's horizon? What was Einstein's connection to them?

Upstate's Sky Tonight included with the 8:00pm show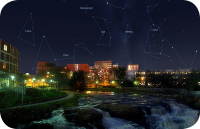 Learn what's happening in tonight's sky including: planets, constellations, moon phases and special celestial events.
---
Order Tickets Online or at the Planetarium
We accept all major credit cards. Tickets are non-refundable.

$6.00 for Adults and Teens
$5.00 Children (ages 4-12)
$5.00 Senior Citizens (age 60 & over)
$5.00 Military
FREE - RMSC Members
Children age 3 and under - Not recommended
Members: When you go to purchase tickets you must be Signed In to receive your discounted rate! Simply click Sign In (or click Register to first create your web login) at the top of the page you are taken to after clicking on the "Click to Buy Tickets" button. Your discount will be reflected during checkout. Refunds will not be given if you forget to sign in.
A Ticket for Each Showtime Includes:
"Upstate's Sky Tonight" (8:00pm show only.)
Learn what's happening in tonight's sky including: planets, constellations, moon phases and special celestial events.
6:00pm "Magic Tree House" or
8:00pm "Black Holes"
SpacePark 360 Virtual Rollercoaster
The lobby and planetarium be open 30 minutes before the show begins.
Staff and guests are required to wear masks.
You will be seated by the Planetarium Specialist and should stay in your assigned seat.
There will be 6 feet indicators to direct you while in the lobby.
Please be sure to have your eTicket (printed or electronic).  Tickets will need to be scanned upon entry.
The following passes will not be accepted at this time:  Golden Circle, District Employee Passes, Admit One/Family.
---
Daniel Observatory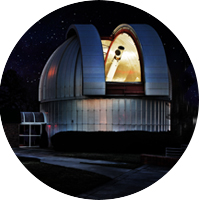 Due to COVID restrictions and district regulations the Daniel Observatory will not be open at this time.
---
---