Friday Starry Nights — Giant Dome Theater & Planetarium
Public Programs
---
Join us for a night under the stars in the newly renovated T.C. Hooper Planetarium with a new 360° full immersion dome, 4K projection, state-of-the-art lighting, dynamic 5.1 surround sound and more! 

Attention Members: If you are unable to attend a show for which you have resereved tickets, please email Kelli Cox at kycox@greenville.k12.sc.us.
6:00pm Feature Show: Legends of the Night Sky - Perseus and Andromeda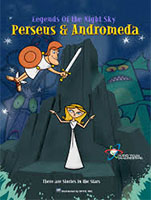 Friday Nights 6:00pm — 6:50pm
Perseus and Andromeda is a fun-filled story of the beautiful but unfortunate princess Andromeda, who in divine punishment for her mother's bragging, is sacrificed to a sea monster—and rescued by the Greek hero Perseus. Brought to life by animated narrators Aesop the owl and Socrates the mouse as we follow Perseus on his quest to become a hero and slay Medusa. We learn how the constellations of the fall season were placed in the sky, forever turning overhead throughout the seasons. The program includes a live sky lecture showing where Perseus and Andromeda are located in the Autumn Skies. Recommended age 4 and up.

The Observatory opens at 6:45pm until 9:45pm.

7:30pm Feature Show: STARS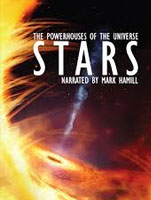 Friday Nights 7:30pm — 8:30pm
Journey to the farthest reaches of the galaxy and experience both the awesome beauty and destructive power of Stars. Stars is narrated by Mark Hamill. Recommended age 7 and up.

Upstate's Sky Tonight included with the 7:30 show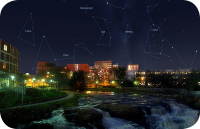 Learn what's happening in tonight's sky including: planets, constellations, moon phases and special celestial events.
---
Order Tickets Online or at the Planetarium
We accept all major credit cards. Tickets are non-refundable.

$6.00 for Adults and Teens
$5.00 Children (ages 4-12)
$5.00 Senior Citizens (age 60 & over)
$5.00 Military
FREE - RMSC Members - GCS employees with pass
Children age 3 and under - Not recommended
Members: When you go to purchase tickets you must be Signed In to receive your discounted rate! Simply click Sign In (or click Register to first create your web login) at the top of the page you are taken to after clicking on the "Click to Buy Tickets" button. Your discount will be reflected during checkout. Refunds will not be given if you forget to sign in.
A Ticket for Each Showtime Includes:
"Upstate's Sky Tonight" (7:30pm)
Learn what's happening in tonight's sky including: planets, constellations, moon phases and special celestial events.
6:30pm "Perseus and Andromeda" or
7:30pm "STARS"
SpacePark 360 Virtual Rollercoaster
Viewing at the Daniel Observatory (weather permitting)
Please arrive early.  You will need to have your ticket scanned prior to showtime.
Seating begins 15 minutes early.
Show begins promptly at showtime.
No entry after feature show begins.
Handicap visitors with walkers or wheel chairs should arrive 30 minutes early in order to request special seating.
---
Daniel Observatory (6:45-9:45pm) on Friday Starry Nights (weather permitting)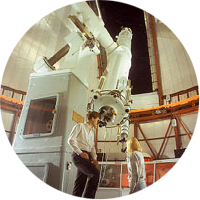 After enjoying the Planetarium,  join our Astronomers in the Daniel Observatory for a spectacular view through the 23 inch refractor telescope.  Built in 1882 for Princeton University and used for astronomical research until 1964, this historic telescope is the 8th largest refractor in North America.
---
---