Friday Starry Nights - March 1 – April 26
Join us for a night under the stars in the newly renovated T.C. Hooper Planetarium with a new 360° full immersion dome, 4K projection, state-of-the-art lighting, dynamic 5.1 surround sound and more! 



Attention Members: If you are unable to attend a show for which you have reserved tickets, please email Kelli Cox at kycox@greenville.k12.sc.us.
---
6:00pm Feature Show:  ONE WORLD, ONE SKY: BIG BIRD'S ADVENTURE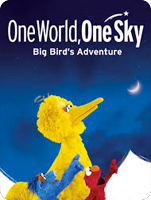 Friday Nights 6:00pm — 6:50pm
Join Big Bird and Elmo on an unforgettable journey to the Moon and back! When Elmo's friend Hu Hu Zhu stops by Sesame Street for a visit, he notices that Sesame Street is a little bit different from his home in China. But when he looks up at the sky, he feels right at home. Elmo and Hu Hu Zhu may live in different cities, but they share the same sky! With a little help from Big Bird, the two friends learn about the Sun, the Moon, and the Big Dipper, then blast off in an imaginary rocket to the Moon! Along the way, they invite the audience to sing along to songs about space and celebrate the sky that belongs to everyone.
Recommended for age 4 and above.

The Observatory is open from 8:00pm – 9:15pm.  



7:30pm Feature Show: ULTIMATE UNIVERSE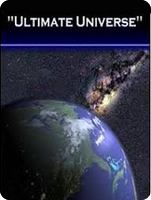 Friday Nights 7:30pm — 8:30pm
From the edge of space and time, through vast fields of wondrous galaxies, to the majesty of our solar system, this show will take audiences on a grand tour of the universe and lets them experience its most provocative secrets. The show is a journey from the edge of the universe through space and time to reach our home planet, witnessing the major components of the cosmos along the way.

Recommended for ages 8 and above.
Observatory opens 8:00pm – 9:15pm




Upstate's Sky Tonight included with the 7:30pm show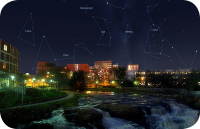 Learn what's happening in tonight's sky including: planets, constellations, moon phases and special celestial events.
---
Order Tickets Online or at the Planetarium
We accept all major credit cards. Tickets are non-refundable.

$6.00 for Adults and Teens
$5.00 Children (ages 4-12)
$5.00 Senior Citizens (age 60 & over)
$5.00 Military
FREE - RMSC Members - GCS employees with pass
Children age 3 and under - Not recommended
Members: When you go to purchase tickets you must be Signed In to receive your discounted rate! Simply click Sign In (or click Register to first create your web login) at the top of the page you are taken to after clicking on the "Click to Buy Tickets" button. Your discount will be reflected during checkout. Refunds will not be given if you forget to sign in.
A Ticket for Each Showtime Includes:
"Upstate's Sky Tonight" (7:30pm show only)
Learn what's happening in tonight's sky including: planets, constellations, moon phases and special celestial events.
6:00pm "ONE WORLD, ONE SKY" or
7:30pm "Ultimate Universe"
SpacePark 360 Virtual Rollercoaster
Viewing at the Daniel Observatory (weather permitting)
Please arrive early.  You will need to have your ticket scanned prior to showtime.
Seating begins 15 minutes early.
Show begins promptly at showtime.
No entry after feature show begins.
Handicap visitors with walkers or wheel chairs should arrive 30 minutes early in order to request special seating.
---
Daniel Observatory (8:00pm-9:15pm) on Friday Starry Nights (weather permitting)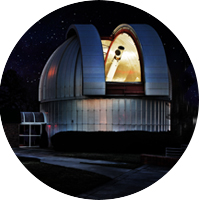 Join our Astronomers in the Daniel Observatory for a spectacular view through the 23 inch refractor telescope.  Built in 1882 for Princeton University and used for astronomical research until 1964, this historic telescope is the 8th largest refractor in North America.
---
---