Science on Wheels — Animal Classroom Programs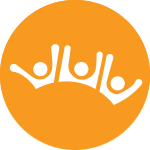 Bring Roper Mountain Science Center to your school! Animal Classroom Programs are designed to serve one class at a time and travel from classroom to classroom to minimize any risk of COVID19 exposure. We can visit a maximum of 4 classes in a day. These programs are 30 minutes long and are standards based. We do ask that each classroom have a sink available, as well as a projection system such as a promethean board that the instructor can use during the visit. 
Click here to register
NOTE: Due to restrictions on our animals, these programs cannot travel more than about one hour from our Science Center in Greenville.
---
Choose from the following program options:
Habitat Hunters - Are You My Home?:
Students will meet 3 live animals from Roper Mountain's collection and learn about how their special features help them to survive. They will then use these features to help figure out which environment is the right home for each animal.
Standards Connections: 
SC2014– K.L.2A.3, K.L.2A.5, K.L.2A.6
Recommended Audience – Kindergarten
Animal Investigators - I will Survive!: 
Students will learn to classify animals by their characteristics. They will meet three live animals from Roper Mountain and also explore several biofacts from our collections. Once the animals have been classified, their adaptations will be explored to see how they help the animal to survive in it's environment. 
Recommended Audience – Grade 2
---
Planning Information
The educator will arrive approximately 30 minutes prior to the scheduled start time to unload, check in and set up. While these programs are deisgned to travel from classroom to classroom, we can also set up in one space and have one class come to visit that space at a time. In this case we will need to disinfect the student seating in between groups. In each space the program is presented we will need access to a promethean or equivelant Monitor/screen/projector that we can connect our laptop to. Alternatively, we can provide a USB drive to the teacher with the presentation on it and it can be used through the teacher's own computer.
Schedule
Maximum of 4 sessions in a day.
Greenville County schools: First session can start as early as 8:30 a.m.
Out of County schools: Calculate the drive time from Roper Mountain Science Center to your school, then add that amount of time to 8:00 to determine your earliest assembly start time. If it is a one hour drive from Roper Mountain to your school, add one hour to 8 a.m. and the earliest start time is 9 a.m.
For multiple sessions of the same program, please allow at least 15 minutes between sessions for your instructor to move the materials to the next classroom. Please allow for a longer (at least 30 minute), lunch break for the instructor if they are at your school through the lunch period.
Space Requirements
These programs are designed to move from classroom to classroom within the school. It is prefered that a sink be available in each classroom used to allow students to wash their hands and for easy cleanup if there are any animal mishaps. A nearby sink can be used if necessary. To allow for a quick transition from room to room the instructor will need access to a built in projection system in each classroom (such as a promethean). If this is not available, we can bring our own system, but this will require more time between programs in order to take down and set up the projector.
Need help or information: Contact the outreach specialist at jromatelli@greenville.k12.sc.us or 864.355.8940
Payment
Payment is due within 30 days after the date of the program. An invoice will be e-mailed to the booker when the reservation is made. Educators CANNOT take payment. Please mail your payment to Roper Mountain or send by Courier. Credit card payments can be made in person at Roper Mountain Science Center (please call ahead to schedule payment), but we cannot take credit card information by phone or email.
Travel Area
Due to restrictions on the use of our live animals, these programs can only travel a maximum of one hour from Roper Mountain Science Center.  There is a mileage fee for locations outside of Greenville County of 85 cents per mile. We use Google Maps to calculate drive times and distances.
Pricing and Fees
| | |
| --- | --- |
| 1 Session | $100 |
| 2 Sessions | $150 |
| 3 Sessions | $200 |
| 4 Sessions | $250 |
* No mileage fee in Greenville County. For other counties, a mileage fee of $0.85 per mile applies
---
Science on Wheels Scholarships Available!
Roper Mountain has received a generous grant from Lockheed Martin to fund Science on Wheels programming for schools and community organizations in Greenville County serving low-income communities. Greenville County schools serving communities at 60% or higher poverty level and Greenville County community centers are pre-qualified to receive these scholarships within reasonable limits. Prequalified groups just need to mention that they would like to use the grant money to cover their reservation at the time that they make the reservation request. We also have a small amount of funding available for qualified schools in Pickens, Anderson, Spartanburg and Lauren's counties. Community organizations such as libraries, after school programs, summer camps, and day cares in Greenville County who believe they should qualify, may apply for the funding. Contact the Outreach Specialist, Jennifer Romatelli, jromatelli@greenville.k12.sc.us or 864.355.8940, for details.
---
Reservations
Contact the Outreach Specialist, Jennifer Romatelli, at jromatelli@greenville.k12.sc.us or 864.355.8940 or fill out the form below:
Science on Wheels Animal Classroom Program Registration Form